About Graduate Painting
A Grade Above
Our Story
Graduate Painting was founded in 2014 by Daniel Clark. Daniel is a native of Bangor. He attended the University of Maine and graduated in 2016 with a degree in Political Science. He worked his way through school with a national painting company for three years, eventually reaching the Regional Manager position. He oversaw the painting of hundreds of homes all over the state of Maine. Eventually, he started his own business. Daniel called the company "Graduate Painting" as a promise to himself that he would attend graduate school while running the business. In 2019 he received a Master's in Business Administration from Husson University.
Graduate Painting's goal is to give you the best painting experience possible. From beginning to end, we aim to provide the highest levels of professionalism, quality, and communication. We will do all we can to make sure that your paint job is truly "A Grade Above."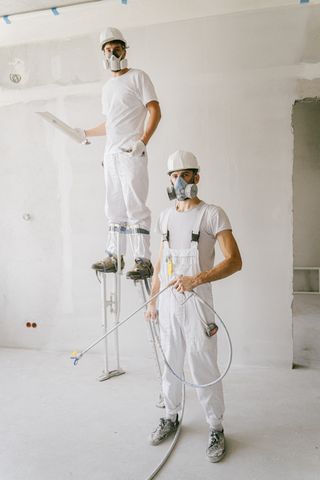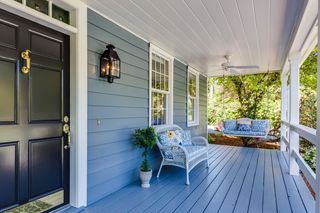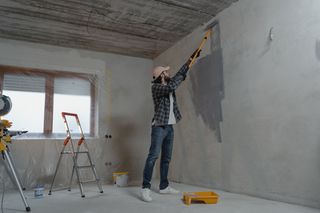 Our Values
Every organization in the world has a set of values. Many written, many unwritten. These values guide the everyday operation of the organization. They are the core of the organization's beliefs and actions.They're what's in the back of someone's head as they make decisions while working. You can probably think of some of the values of your workplace, even if they aren't expressly written. Writing values down doesn't make them automatically come true. Some organizations don't write down their values, yet they run smoothly and have great relationships with their customers. Some may write a lofty set of values, and fail to live up to them on a daily basis. Follow-through is everything when running a business. If an organization adopts a set of written values and doesn't live up to them, they would have been better off to never adopt any values at all.
Consistent Communication:

Professional relationships hinge on communication more than anything else. At GP we never want to leave anyone out of the loop. Our goal is to keep everyone on the same page at all times.

Complete honesty:

We believe that lasting relationships are built on trust. Trust is gained from open and honest communication.

Outstanding Professionalism:

Standing out from the crowd is what makes a business successful. We believe that our attitude and professional demeanor is what sets us apart.

Craft Quality:

We aim to always exceed expectations when it comes to the quality of our work. We're always looking for a new way to go the extra mile.

Greater Value:

We want to provide a very worthwhile experience to everyone we work with. Painting a house is an investment like any other, our goal is to give you the best return on that investment.

Enduring Determination:

Long days, difficult projects, big jobs, and tough challenges lay ahead of us every year. We move through these obstacles while maintaining momentum and our excitement for our work.