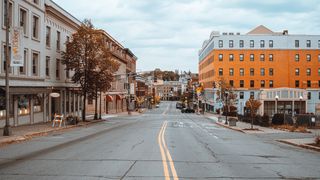 Pro Painting Company
in Bangor, Maine
Graduate Painting was founded in Bangor almost a decade ago. We are committed to serving the greater Bangor area with professional painting services at reasonable rates.
Bangor's Trusted Painters
This page provides information about the Bangor service area of Graduate Painting, your premier professional painting company in the greater Bangor area. Our team of experienced painters is dedicated to providing top-quality residential and commercial painting services that enhance the beauty and value of your property. By holding ourselves to the highest of standards, we're only happy if you're exceedingly happy. From small residential interior repaints, to large exterior commercial jobs, we handle it all. Graduate Painting carries $1M in general liability insurance With our Bangor painters, you can expect exceptional workmanship, personalized service, and a commitment to your satisfaction.
Services Offered:
Real

Customer

Reviews

"Outstanding work by Daniel and his team! It's like my house just underwent a very successful face lift, and I'm receiving LOTS of compliments already (to include from my realtor who was extremely psyched about the added curb appeal!!!) Its better than I'd even expected!!!"

"We hired these fellows to paint our vacation home on MDI. It is always hard to hire a reliable contractor from 300 miles away. We were NOT let down. They came as they said they would and did a great job. We had a few minor things we wanted to have addressed which they did without any issue. I would highly recommend."

"We hired Graduate Painting to paint our cabinets and entry way in our new home. From the estimate to the finished job, they more than exceeded our expectations. Barry, who did the painting, is extremely knowledgeable, courteous, professional, and the quality of work was more than we could've asked for. Randy was excellent with communication as well. We will definitely use Graduate Painting again in the future!"

"Thank you Graduate Painting from Bangor for stepping up and helping paint a WWII veterans house. Thanks from the family of Dwight W. Sr!"
Our Bangor service area:
From our Bangor service area
, we serve most areas within a one hour drive from Bangor. Contact us for more information about where we serve.
Bangor holds a special place in our hearts as the birthplace of Graduate Painting. Daniel Clark, our Founder, was born and raised in Bangor, and it was here that he began his journey to create a trusted and reliable professional painting company. His dedication to quality and customer satisfaction has been the cornerstone of our success and continues to guide us in serving the greater Bangor area with outstanding painting services.
Why Choose Our Bangor Branch?
Local Expertise
With hundreds of painting jobs completed in the greater Bangor area, we're experienced with everything Bangor has to offer. From Bangor Boxes in Little City, to hidden gems in the woods, we've painted it all.
Dedicated Team
Our Bangor crews are ready and waiting.
Danny was born and raised in Bangor. He attended Bangor High School, as well as being home schooled. Danny attended the University of Maine where for his BA. While there, he started Graduate Painting. The name Graduate Painting has two meanings. The first is a simple jest at the common college painting company. The second meaning was a promise Danny made to himself that he would attend graduate school. Danny went on to graduate with an MBA from Husson University. While that promise is fulfilled, we're still working toward becoming the best and biggest painting company in the state of Maine.
Contact Us
Phone: 207-307-0447
Email: [email protected]
Operating Hours: M-F 9:00am - 5:00pm
For inquiries or to set an appointment, don't hesitate to connect.
Connect with Us Online
Stay in the loop with our latest projects, client stories, and painting insights by following our social media channels.