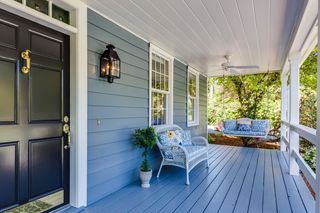 Exterior Painting Services
Exterior Painters You Can Trust
Graduate Painting's exterior painters are professional and experienced. Combine that with industry best practices and high-quality materials, and you've got a formula for a long lasting exterior paint job.
Exterior Surface Prep
Once the surfaces to be painted are prepared and ready, the paint can be applied. Graduate Painting uses high-quality brushes, rollers, and paint sprayers to apply paint or stain to the prepped substrate. When you hire a professional painting company like Graduate Painting, you can rest assured that your project will have clean cut lines, consistent coats of paint, well-mixed product, solid colors, and a protected home. Graduate Painting will do everything they can to make your paint job last as long as possible. Your work will be warrantied against early peeling and chipping. In the unlikely event that your paint were to fail within the warranty period, Graduate Painting would come back and fix the issue for free.