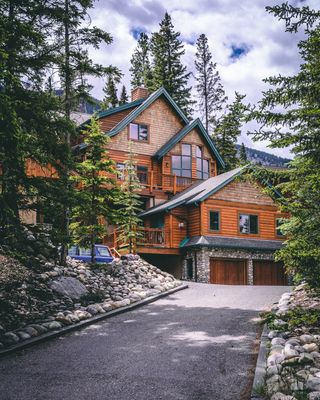 House Painting Services
Simple estimate process
Graduate Painting's single-appointment system for free estimates makes things as quick and easy as possible. A short pre-estimate call from one of Graduate Painting's professional estimators will allow both you and the estimator to be prepared and on the same page for your appointment. When the estimator arrives, they'll work with you to find the best options for your home. After some decisions have been made, the estimator, with a sharpened pencil (an Apple Pencil on an iPad to be precise), will get to work creating a set of job specifications for your project. Using a standardized estimating system, these job specs will be the basis for the pricing of the project, and the formation of the contract. Graduate Painting provides a set contract price which eliminates the guessing-game.
Once your estimate is complete you'll be provided with a file containing a copy of your contract, a detailed job proposal form, and copies of any relevant regulatory paperwork. A weather-dependent, tentative start window will be established for your project, and everything is all set! Graduate Painting will take everything from there. Sit back, relax, and enjoy your time.
We use quality paints and stains
You know that your house is an investment to be protected. That's why Graduate Painting recommends using a high-quality, premium paint or stain for residential projects. Graduate Painting works closely with Sherwin-Williams to provide the best products at the best price. The helpful representatives of Sherwin-Williams can assist with the project by making knowledgeable recommendations both in-store and on-site. Have a specific color you'd like to match? Sherwin-Williams' ColorSnap Precision system will make sure you get the exact colors you want. All that's needed to match a color is a sample at least the size of a quarter, if the colors are currently on your house, Graduate Painting will take care of the color match in its entirety. Once colors and products have been selected, they'll be delivered to the location of your project. Then Graduate Painting will begin the process of getting top-quality products on your house with top-quality, professional work.
Inside or outside
Graduate Painting is able to perform a variety of both interior and exterior painting services. We regularly perform both on the same contract. If you have some exterior and some interior painting that you would like to do at the same time, definitely look no further. Contact us today for a Free Estimate on your project(s).